The other day I stumbled across someone using this new free tool...
@bobWarren
retweeted this for
@Karen Bice
. (Kudos to
paper.li
for developing this). What I love about it is that it combines my interest and activity on Twitter with new technology! It is oh so simple to create, as long as you have the right key words or are following the right people! Many thanks to the wonderful people I follow who are Tweeting great information!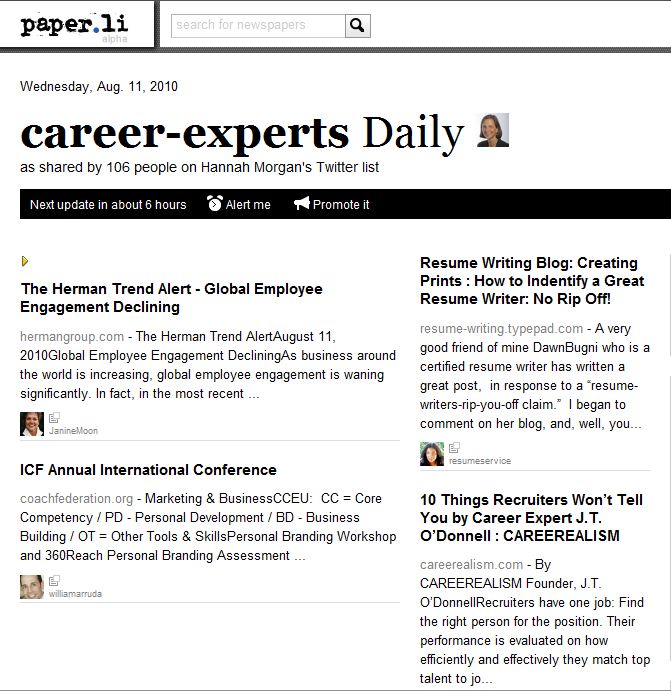 Here is why I like it.
You can click through to the actual post referenced!
It lays out the information in a more "traditional" format
All the formatting and layout is done for you!
Now, imagine you are trying to demonstrate your knowledge in your industry or occupation...how could you use this to visually demonstrate what you know???